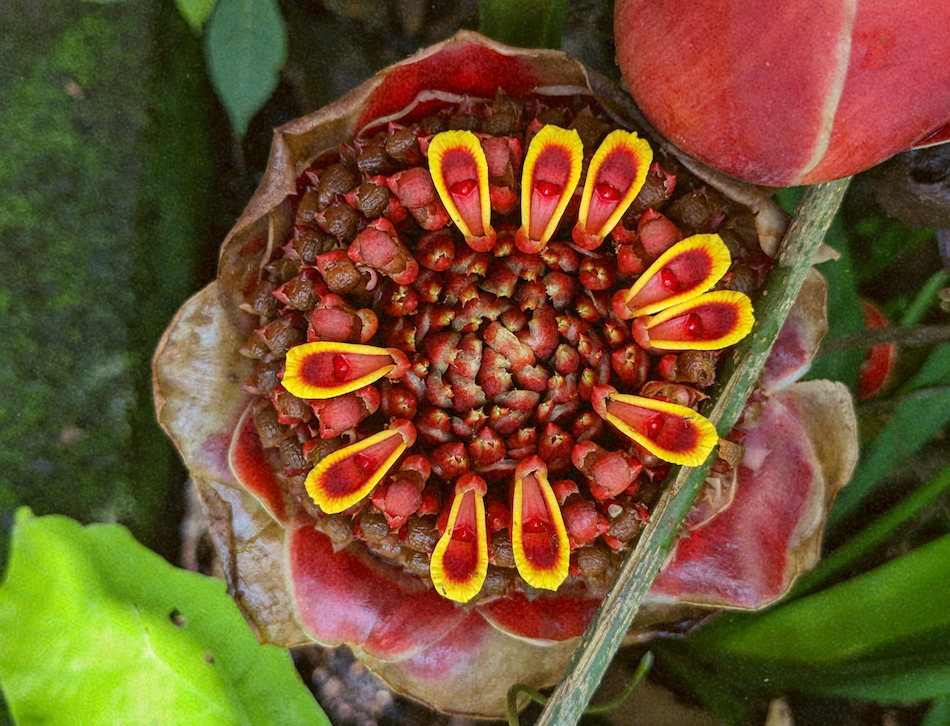 The participation of funders in movement spaces can be tricky as it can change the conversation in ways that aren't always helpful to the communities present. When done well, however, it can provide an opportunity for funders to hear directly from communities and practitioners about the issues they are tackling, and for practitioners to benefit from grantmakers' field-based view of how the different actors fit together. For us, participating in the Green Screen event in Costa Rica did exactly this. By bringing together funders and practitioners around the intersection of climate justice and digital rights, it allowed us to see the budding relationship between these fields.
Philanthropy can move slower than the real-time needs of social movements or the crises they address, especially given today's dire, escalating ecological realities. Accomplishing shifts within philanthropy takes time, strong bodies of evidence, and consistent messaging. When philanthropy engages in a new space, such as the intersection of tech and climate, these things are often in their nascent stages. Funders don't have the benefit of the rigor that comes with a historic field of actors working at the intersection, nor the legacy of civil society organizations or well-developed funding initiatives tackling the interstices.
That's why we are so excited to be part of the Green Screen Coalition that has spent the last three years thoughtfully bringing together funders and practitioners to think through emerging opportunities at the intersection of technology and climate justice. Together with the Green Web Foundation, Ariadne Network, Mozilla Foundation, Mercator Stiftung and Internet Society Foundation, this initiative was created as a space for technology-focused funders to understand how we respond and allocate resources to the climate crisis. As funders, it has given us space to explore and seed work in the field in ways that meets practitioners where they are at. And by building a field-based advisory council that helps ensure funding is closely connected to the needs on the ground, our upcoming funding initiatives will bring many of those practitioners into the grantmaking process.
We are at a critical moment where collective investment in the work of this burgeoning community of grassroots and Indigenous organizers, researchers, writers, artists, campaigners, and technologists can have real and lasting impact.
Our approach as funders is to catalyze groups and individuals who have previously worked alone, or struggled to fit into siloed thematic philanthropic portfolios that saw neither the interdependence of technology and environment, nor the direct implications of technology on the planet and people. Together, as a growing coalition, we're tackling these questions, and we welcome more climate justice and technology funders into the conversation.
We are exploring this intersection via a number of routes:
With investment in research to outline the issue areas and opportunities for digital rights and technology funders.
With outreach to other funders to place this nexus on their agenda and bring them into the conversation on how to craft grantmaking strategies that maximize impact on both issues.
With convenings to share and deepen understanding among climate and technology funders and practitioners trans-territorially.
With targeted small grants to invest in building trust and methodologies with a variety of actors, implementing varying strategies and at different scales.
This fall we will be launching the Green Screen Catalyst Fund, a small grants mechanism designed to catalyze emerging work that thoughtfully merges the needs and innovative approaches of both climate justice and digital rights communities. We invite other funders to join us – to think together about this work, sharpen the focus on critical levers of change at the intersection, and invest in the growing field.
Technology and climate affect every aspect of our daily lives. Funders must grapple with this and work together to support shared movements across climate justice and digital rights. Get in touch with the Green Screen Co-Leads if you'd like to think with us, shape the upcoming open call for the Green Screen Catalyst Fund, or financially contribute to it.
---
Michael Brennan is a senior program officer on the Technology and Society team of the Ford Foundation. He oversees a portfolio of grantees that globally address open internet issues through a technical lens, and also helps to develop and manage a technology fellows program at the foundation. Michael has over 10 years of experience researching and advising both the private and the public sector on technology policy and holds a PhD in Computer Science from Drexel University.
Hanan Elmasu is the Director of Fellowships and Awards at the Mozilla Foundation. She manages a global program that finds, supports and connects individuals and organizations building a more open, inclusive internet and more trustworthy AI. She has been working at the intersection of human rights, law and technology for over two decades, focused on building the strength of communities and exploring the potential of data and technology to empower movements.